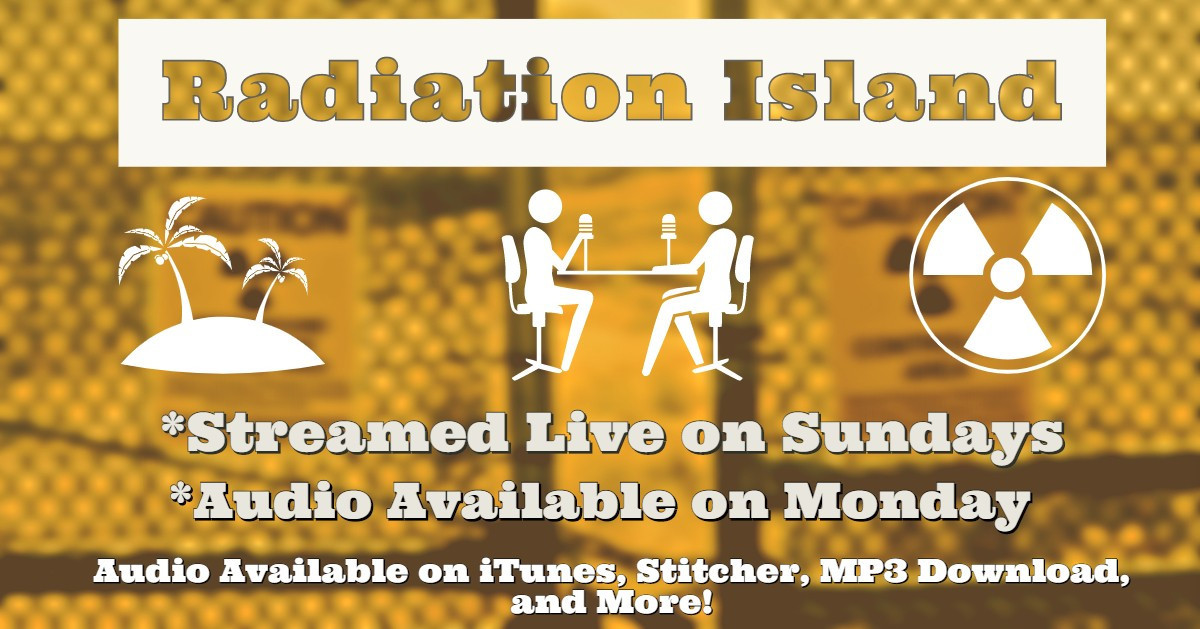 What is Radiation Island About?
Radiation Island is a hang out podcast. There is never a definitive topic or theme. Episodes have started with Star Wars, then moved to what corrupts human beings. From Entertainment media, to problems existing into the world, and even Mental Health awareness/discussions. Radiation Island aims to be interesting each episode either through in depth conversations between Ron & Steve, or with guests.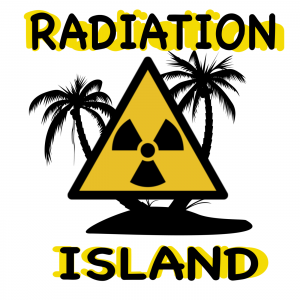 History of Radiation Island
Radiation Island started in 2016 with Steve Poggi and Christopher Conatser as the hosts. It was a loose show where Steve and Chris sat around the streets of San Francisco drinking, smoking marijuana, and conversing. They interviewed comedians on the street and strangers who had something to share. They decided to call the podcast "Radiation Island" because Chris lived on Treasure Island, which was contaminated with radioactive materials after ships returned to port from nuclear testing in the Pacific Ocean. Some of the quotes on the podcast come from the lease agreement Chris had to sign while he lived there. Most notable was a contract saying that he was "aware that liquefaction could take place at anytime."
Definition of liquefaction
1: the process of making or becoming liquid
2: the state of being liquid
3: conversion of soil into a fluid-like mass during an earthquake or other seismic event
Meaning at any moment in time, and earth quake would turn the island basically into quick sand, and kill him instantly. However due to the cost of housing, this was a reasonable risk.
Another quote from the Conatser's lease was "Do not Disturb the soil" as it might unearth deadly radioactive materials.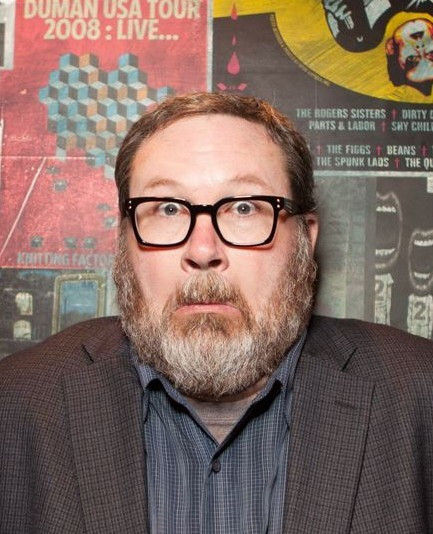 Chris Conatser pictured left sadly survived his time living on Treasure Island and now resides in Los Angeles. He can be found frequenting Comedy Clubs, smoking marijuana, and seeking out coupons for prostitutes. Follow him on Twitter &/or Facebook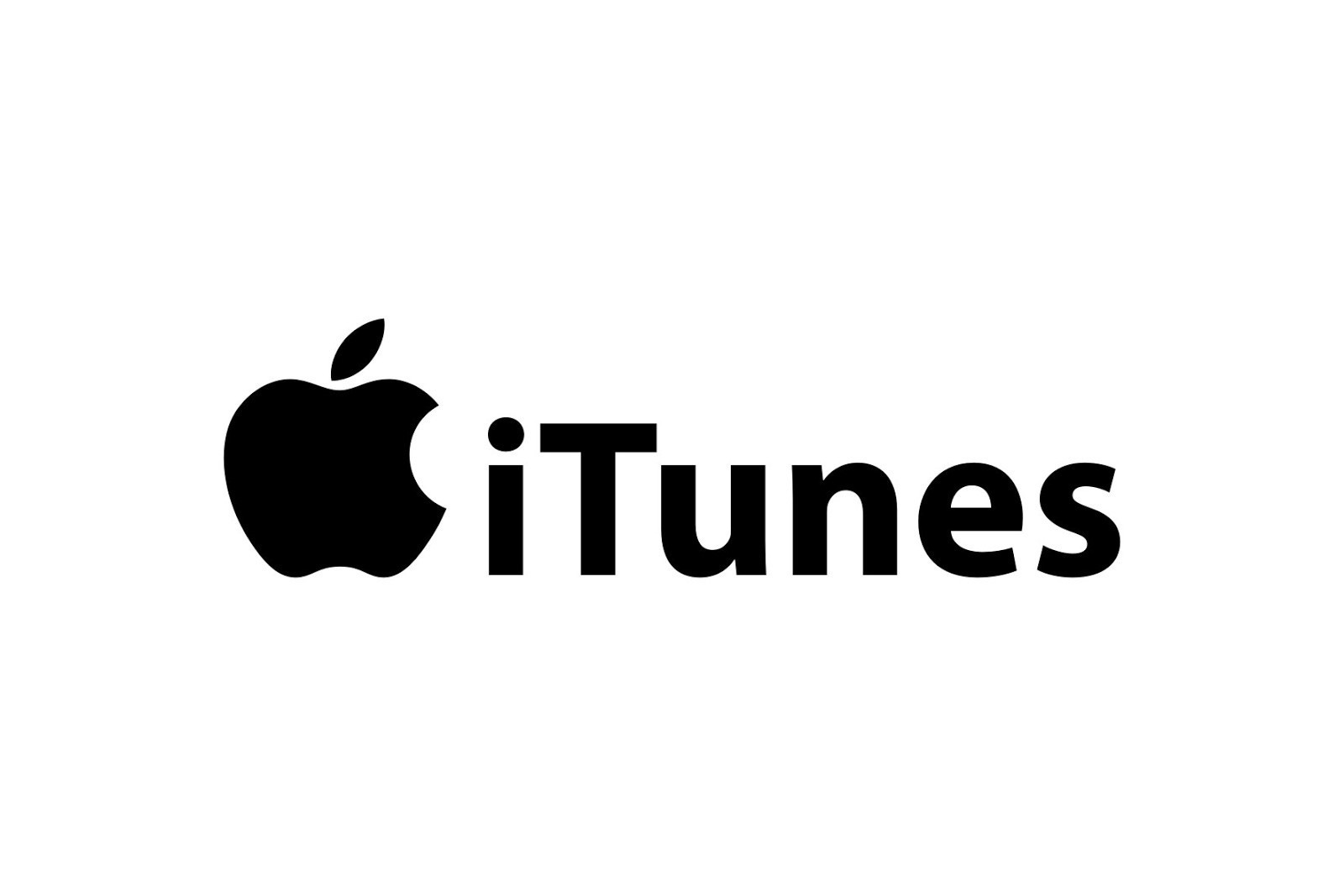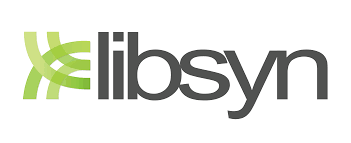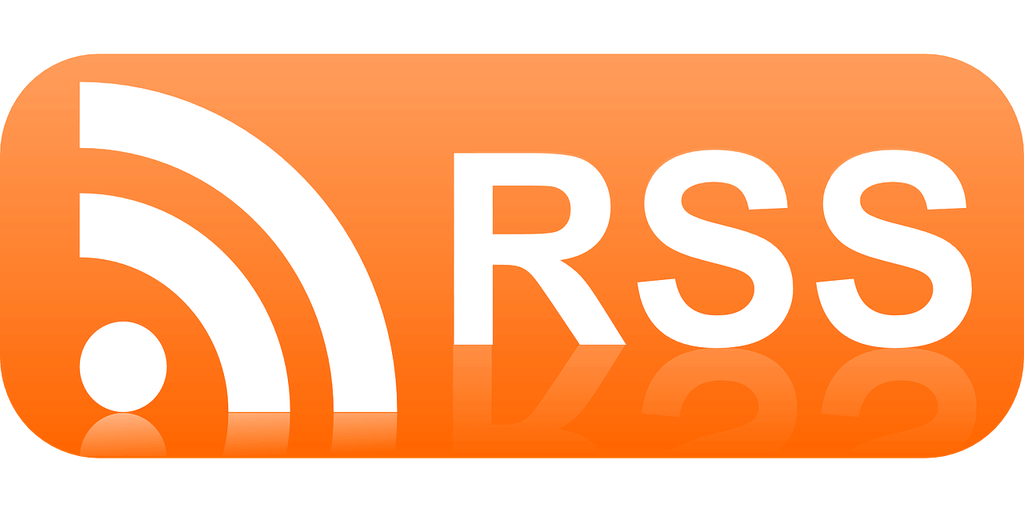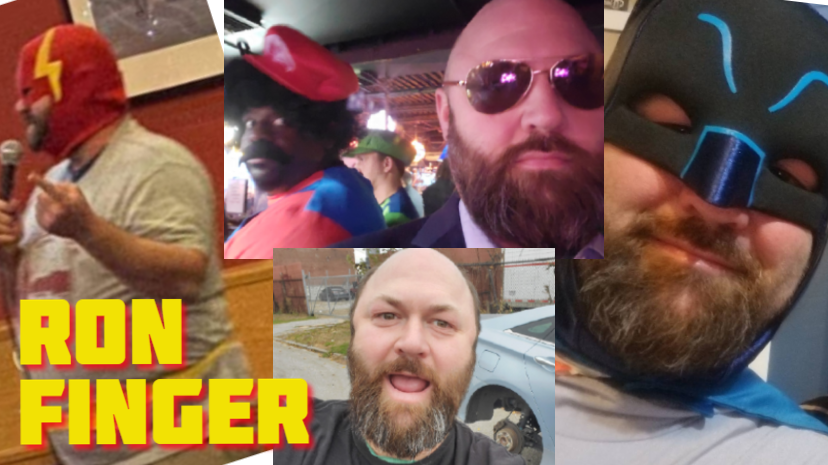 Radiation Island Host Info
Ron Finger is a mysterious individual. His name "Ron Finger" is actually an alias. Finger is a wanted man by the Canadian Mounted Police. Ron refuses to speak publicly about the incident, only saying it involved a gallon of fermented maple syrup, a moose, and 14 cans of spray paint. Now living in down town St. Louis, in a house built in the 70's that is reported to be haunted. Ron enjoys classic movies, comic books, but hates reading. He is an inspiring Stand Up Comedian that owns a PlayStation 4 he never plays. You can follow him on twitter, friend him on Facebook, and visit his YouTube channel.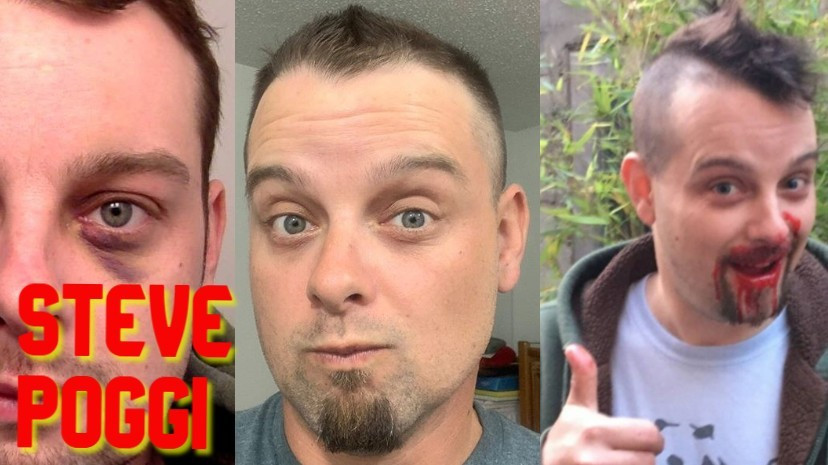 Steve Poggi is a retired Stand Up Comedian turned Union Ironworker. When he's not dangling hundred of feet up in the air, he enjoys playing video games and creating digital media. Steve is the tech driven monster behind h3ch streaming, and Radiation Island. While he was once a drunken, drug fueled mess, caravaning around the United States. He now enjoys a sober lifestyle thanks to completing an Intensive Out Patient Rehab program, and a lengthy ongoing time in Therapy. Steve has been openly public with his PTSD, substance abuse, and previous suicidal thoughts. Poggi understands the struggle people face with mental health, and behavioral health issues. He hopes to utilize various media platforms to help bring information to those who struggle, and those who have loved ones who struggle. Use any of the links on the side bar to get a hold of him.

Eventually Timothy Renato-Pizza (Pictured Right) joined Radiation Island to form the third co-host on the show. Tim had a unique outlook on life from being a long term Bay Area Resident. Among Music Producing, time also created a Sci-Fi/Horror comedy website. He's also done several short films and offers video editing services. Follow him on Twitter and Friend him on Facebook.